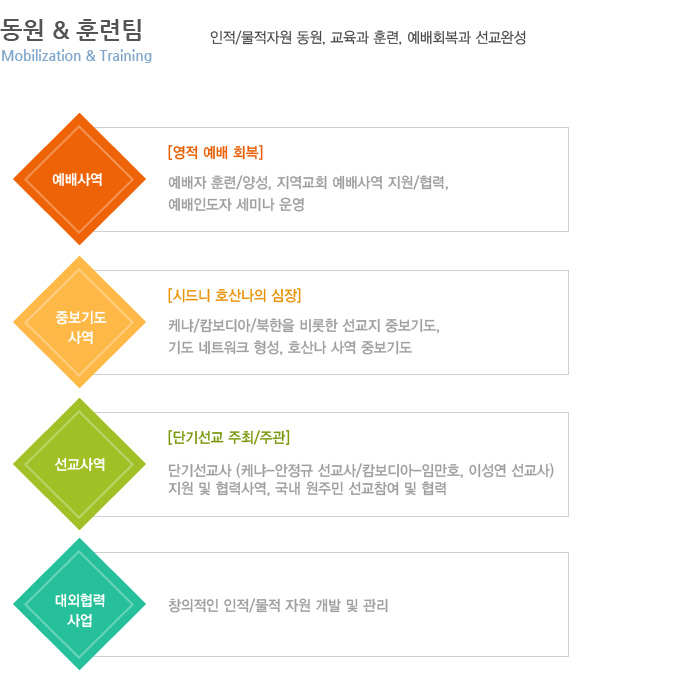 Mobilisation & Training (M&T) Team
Mobilisation of human resources, finance, education and training, restoration of true worship and the spread of the gospel to all nations.
Worship ministry – Restoration of Spiritual worship
Worship training, local church ministry worship support, worship leader seminars.
Intercessory Prayer Ministry - The Heart of Sydney Hosanna
Intercessory prayers for Kenya, Cambodia, and North Korea, formation of prayer network, intercessory prayer for Hosanna ministries.
Mission Ministry – Short-term mission leadership
Supporting and partnering with missionaries (Kenya - Missionary Jung-Kyu Ahn / Cambodia - Missionary Man-ho Lim, Missionary Sung-Yeon Lee) and with Indigenous Aboriginal mission within Australia.
Collaborative Projects
Developing, managing and using creative ways to bring in human and financial resources.