배경호 이사장 Kevin Bae - Managing Director
---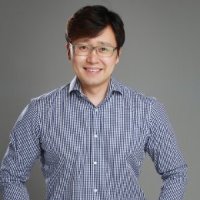 20년 넘게 시드니 호산나와 함께 하면서 저에게는 감사와 기쁨이 있습니다. 먼저는 시드니 호산나를 향하신 예수님의 변함없으신 은혜와 인자하심이며, 또 하나는 순수하고 적극적으로 섬기는 좋은 하나님의 사람들과 함께 비전2020을 향해 가고 있는 것입니다. 시드니 호산나의 비전과 목적은 구체적으로 이루어지고 있습니다. 하나님의 놀라우신 생명이 교육과 비즈니스 영역에서 풍성히 이루어지는 것이 시드니 호산나의 비전입니다.
I have great joy and many thanks for the twenty years I have been with Sydney Hosanna. Firstly, for the unchanging grace and mercy of Jesus Christ towards Sydney Hosanna, and secondly, for being able to head towards Vision 2020 together with God's people, who are genuinely dedicated to serve. The vision and purpose of Sydney Hosanna is becoming realised in detail. It is the vision of Sydney Hosanna that God's amazing life is abundantly revealed in the areas of education and business.
2017년을 시작하면서 시드니 호산나 이사진들과 운영 팀장들이 깨닫고 공감하는 것은 지난날들의 수고에 안주하거나 주님을 실망시켰던 순간들을 안타까워만 하는 공동체로 서 있을 수 없다는 것입니다. 시드니 호산나는 겸손히 우리에게 맡겨진 소명을 성령님의 도우심을 통하여 이루길 원합니다. 살아계셔서 모든 것을 공급해 주시는 예수님의 은혜로 올바른 기독교 교육을 회복하고, 인간의 존엄성이 무너진 곳에 비즈니스 선교를 통하여 일자리를 창출하여 하나님의 축복의 통로가 될 것입니다. 기도하는 것을 게을리 하지 않으며 다양한 사역과 훈련들을 주님께 올려드릴 것입니다. 함께 기도해 주시고 적극적 으로 생명을 전하는 일에 참여해주십시오. 하나님의 크신 은혜가 충만하시기를 기도합니다.
Beginning in 2017, the leaders of Sydney Hosanna came to the realisation that we could not continue on as a community that dwelled on past mistakes that may have disappointed the Lord. Sydney Hosanna wants to fulfill our calling humbly through the help of the Holy Spirit. We aim to be the instrument of God's blessing by restoring Christian Education through the grace of Jesus Christ who lives and provides everything, and by creating employment through Business Mission where human dignity has fallen. We will not neglect prayer, and we will bring all the various ministries and training to the Lord. Please pray and actively join us in spreading new life together. I pray that you will be filled with God's great grace.
임성식 대표 Steve Rhem - Executive Director
---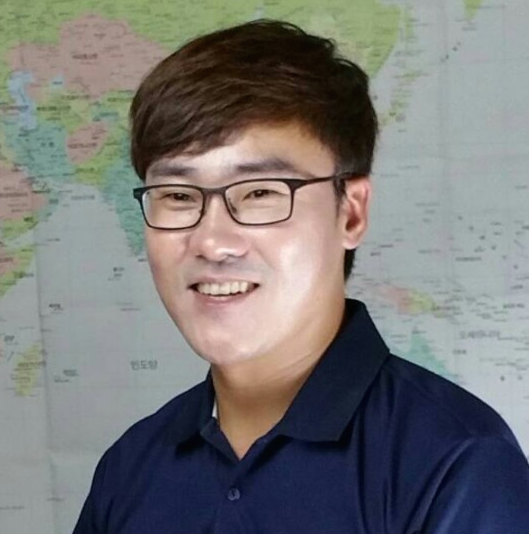 샬롬!! 시드니 호산나 리더들은 한마음으로 주님 앞에서 무릎을 꿇었습니다. 기도 중 성령님께서는 지난 호산나 사역의 중심에 주님이 아닌 우리의 의가 숨겨져 있음을 알게 하셨습니다. 눈물의 회개가 터져 나왔습니다. 회개의 기도는 리더들의 마음을 낮추었고 오직 주님의 은혜와 지혜를 간구하는 부르짖음으로 변화되었습니다.
Shalom!! The leaders of Sydney Hosanna knelt before God with one heart. During this time of prayer, the Holy Spirit made it known to us that, hidden in the centre of our past ministries, were our own righteousness, rather than the Lord. At this realisation, tears of repentance burst out. The prayers of repentance humbled the hearts of the leaders and turned into a cry for the Lord's grace and wisdom.
"얘들아, 나도 좀 해 보자. 그 일 내가 해 줄게. 내게 맡겨주지 않을래?."
"My children, let me carry out the work for you. Will you not leave it to me? "
그분의 음성이 들렸습니다. 이제껏 그분의 영광을 위해 그분이 우리에게 맡기신 일을 하고 있는 줄 알았는데 오히려 주님을 밀어낸 채 스스로 왕노릇 하고 있었음을 깨달았습니다. 우리의 연약함이 드러날수록 하나님의 사랑과 은혜는 선명해졌습니다. 그 사랑과 은혜는 다시금 호산나가 새롭게 일어나 주님 가신 십자가의 길을 갈 수 있게 하셨습니다.
That was His voice that we heard. All this time we had thought that we were doing what he had entrusted to us for His glory, but then realised that we had made ourselves king, pushing Him out of the way. As our weakness was revealed, the love and grace of God became even clearer. This love and grace has caused Sydney Hosanna to rise again and follow the path of the cross of the Lord.
"내가 새벽 날개를 치며 바다 끝에 가서 거주할지라도 거기서도 주의 손이 나를 인도하시며 주의 오른손이 나를 붙드시리이다" (시편 139: 9-10)
"Though I will strike the wings at dawn, and go to the ends of the sea, and dwell there, Thy hand will guide me, and thy right hand will hold me" (Psalm 139: 9-10)
기도보다 앞서지 않겠습니다! 주님보다 앞서지 않겠습니다!
우리는 하나님이 행하실 일들을 기대합니다. 하나님이 계획하신 감히 상상할 수 없는 그 큰 일에 작은 퍼즐 조각처럼 합당한 호산나 공동체가 되겠습니다. 지금까지 호산나를 이끌어오신 하나님, 앞으로 비전 2020을 향한 시드니 호산나를 진두지휘하실 하나님을 찬양합니다.
할렐루야!
Prayer before all, Christ before all!
We look forward to the things that God will do. Although we are like a small jigsaw puzzle piece in the great work that God has planned, which we cannot even begin to fathom, we will strive to be a worthy Hosanna community. We praise God, who has led Hosanna up to now, and who will lead Sydney Hosanna towards Vision 2020.
Hallelujah!