Hosanna Gardens Academy (HGA)
INTRODUCTION
Hosanna Gardens Academy (HGA) is a co-educational school, providing a caring and comprehensive education for students in Mikameni, Kenya.
HGA values the unity of vision and lifestyle that a partnership between church, home and school offers to students. We recognize that we are members of the body of Christ and as such, should shoulder the responsibility of Christian education together.
The teachers at HGA are a dedicated group who desire to be faithful Christian role models, dedicated to helping each child's spiritual, intellectual, physical, social progress.
BACKGROUND
HGA was founded in 2015 as a response to the urgent plea of Good Foundation Kenya, regarding the extremely poor school environment in the village of Mikameni, Kenya.
Mikameni is a small remote village approximately 800km north east of Nairobi. As such, it only has one primary school, Mwina Primary School. However in 2013, following a teacher's demonstration the school closed down for a prolonged period and was left abandoned and in disarray.
At the end of 2013, an urgent request was made to Sydney Hosanna to visit Mikameni and to see what help they could provide. During their visit, Sydney Hosanna saw the critical need for a new school, to give the children of Mikameni the opportunity to receive a quality education and the hope of a brighter future. On their return, Sydney Hosanna was determined to respond to the urgent request. This is how the HGA project started.
In February 2014, HGA project phase 1 started with the goal to start a school with only the bare necessities, in order to help transition the existing Kindergarten students to Year 1 in 2015. After this target of phase 1 was successfully met on 31 January 2015, Hosanna Gardens Academy (HGA) was officially opened with its first full intake of 29 students ranging from Kindergarten 1 – 3 and Standard 1.
2015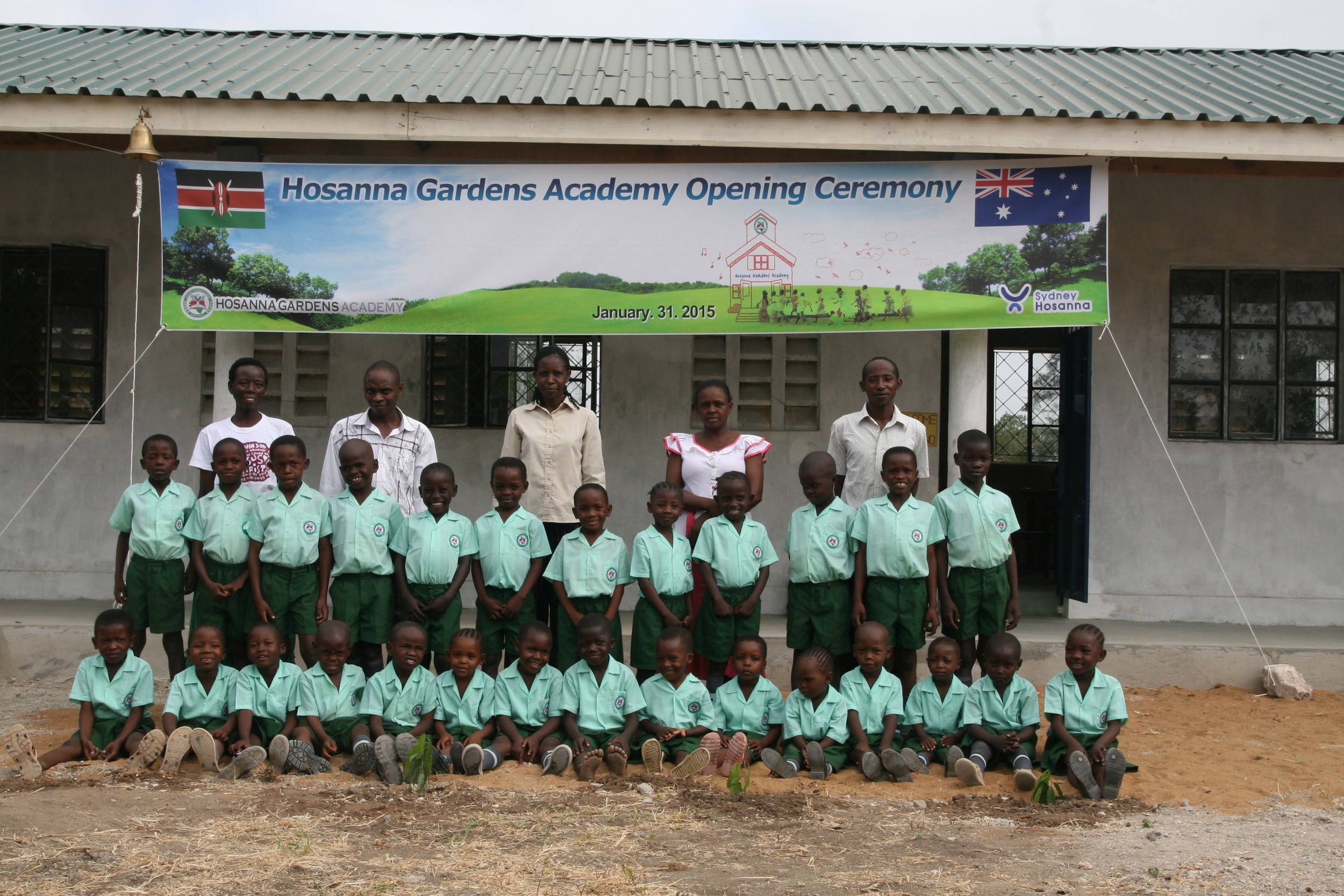 ​
2016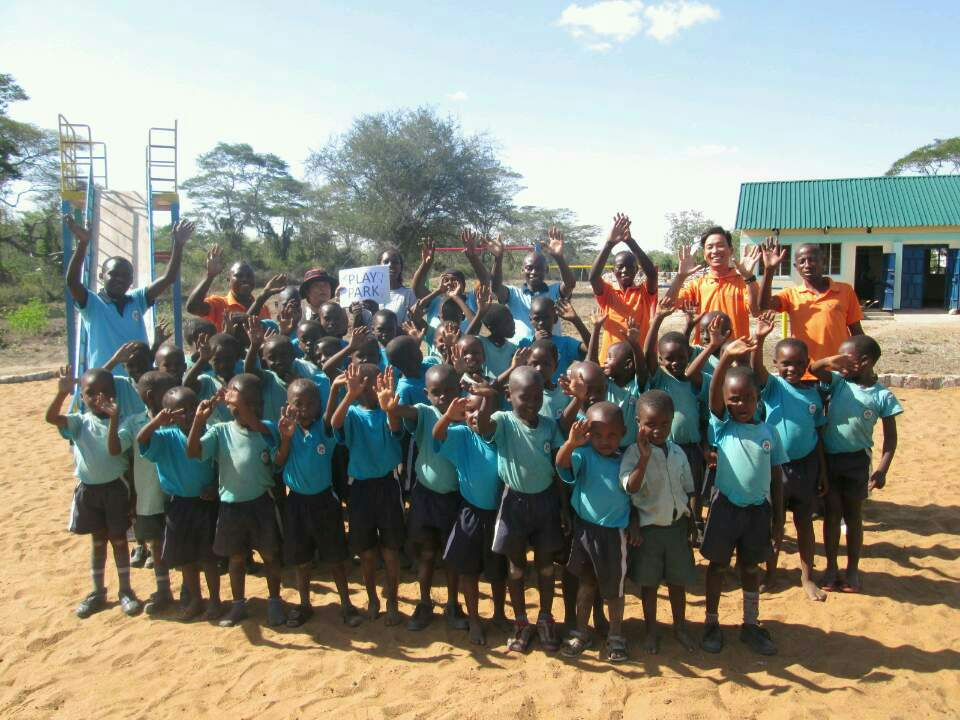 ​
The School Name
Hosanna Gardens Academy
Hosanna Gardens Academy (HGA) has been established in the midst of Mikameni's bare land, with a vision of God's garden, 'The Garden of Salvation'. We see our students becoming influential members who positively impact their community, country and the world in which they live.
The School Logo
CONCEPT: The meaning behind it is that of the children of God who have been transformed by the Word of the gospel in turn transforming Mikameni, Kenya and the world for His glory.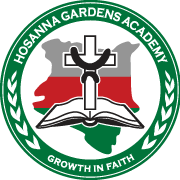 CIRCLE: THE WORLD

WREATH: VICTORY OR GLORY OF GOD

MAP: KENYA

BIBLE: THE TRUTH

COLOUR: GROWTH & MATURITY (GREEN/ EPHESIANS 4:13)

HOSANNA LOGO (MAN & JESUS CHRIST: BLACK/ GALATIANS 2:20, ROMANS 12:1-2)
Mission Statement
To provide a Christ-centered education that fosters gospel-based faith, character and abilities. To encourage each child's 'Growth in Faith' in all areas of spiritual, intellectual, physical and social development and potential.
Education Objectives
To equip each child to become perceptive leaders, impacting in their world as they live as witnesses of the power of God working in their life.
Our objectives are to educate and train students to experience:
1. Transformation by faith in the Gospel of Christ
2. Growth in faith of Christ
3. Maturity of faith to the fullness of Christ
School Grounds & Facilities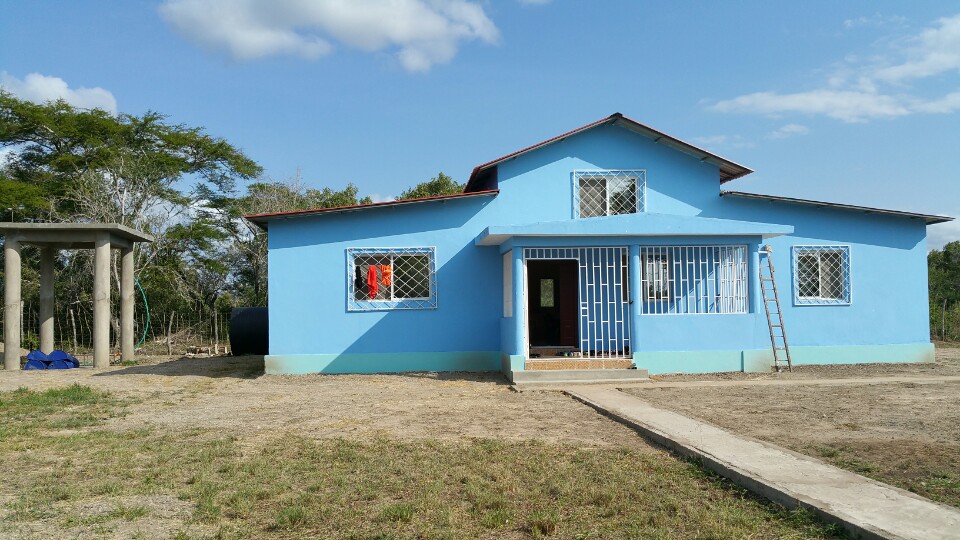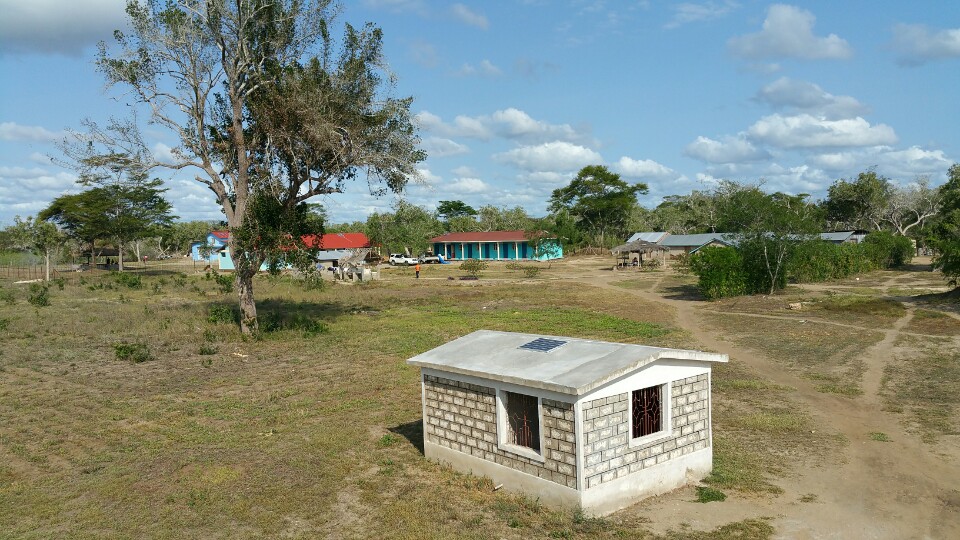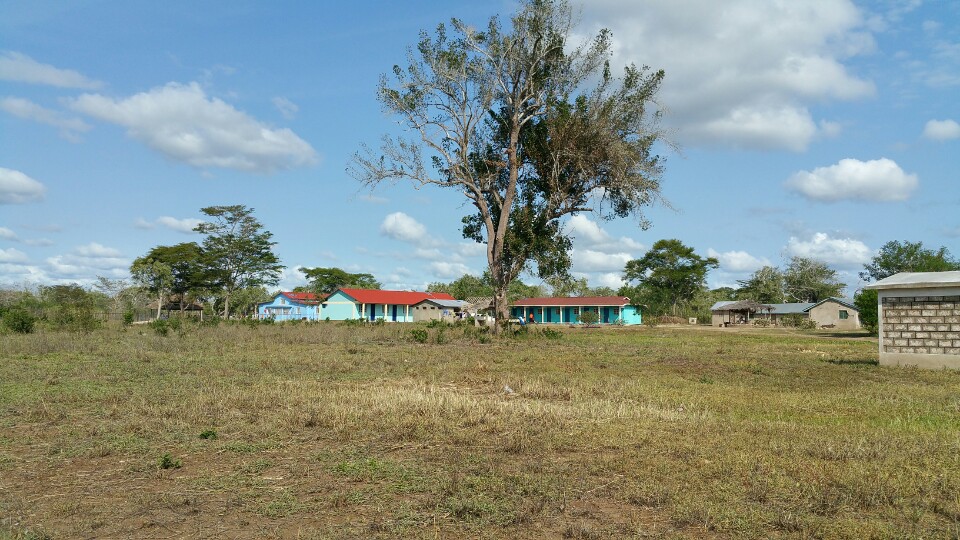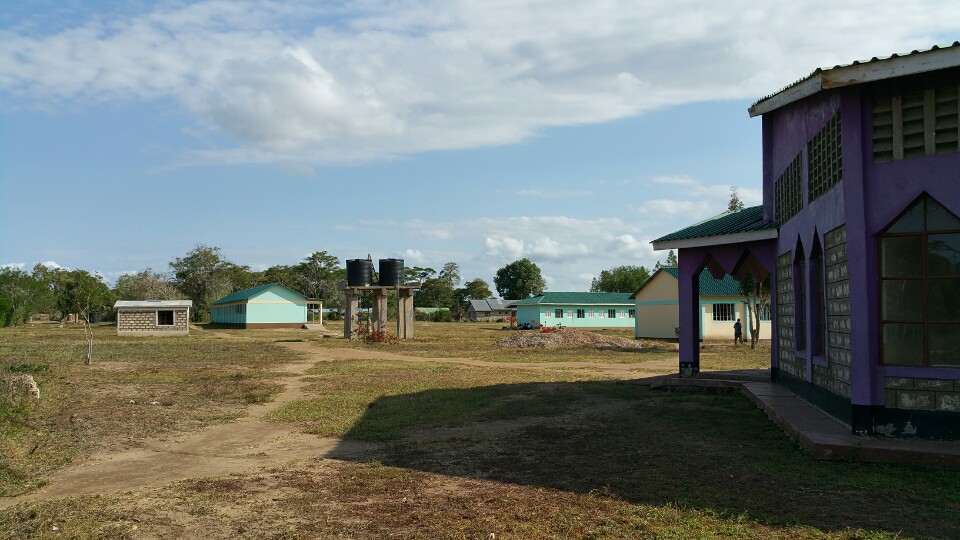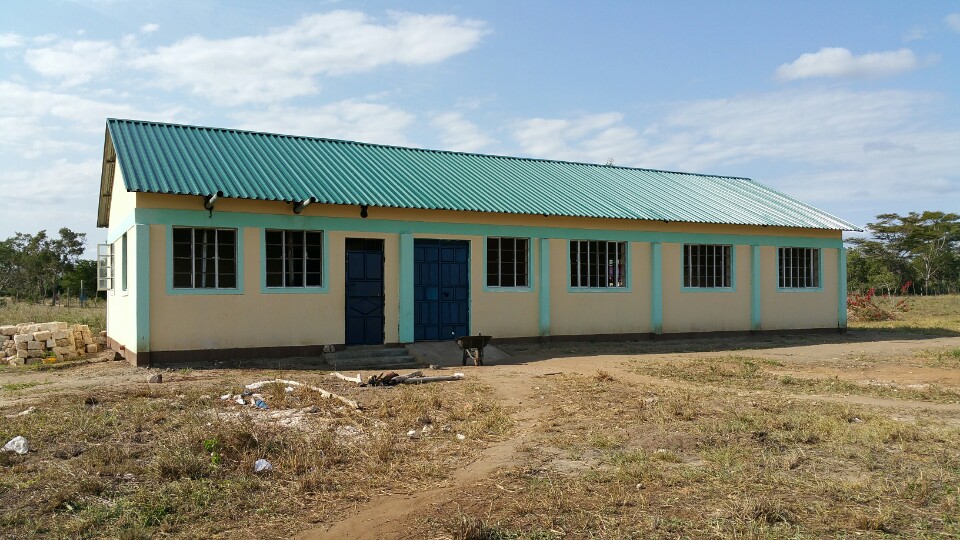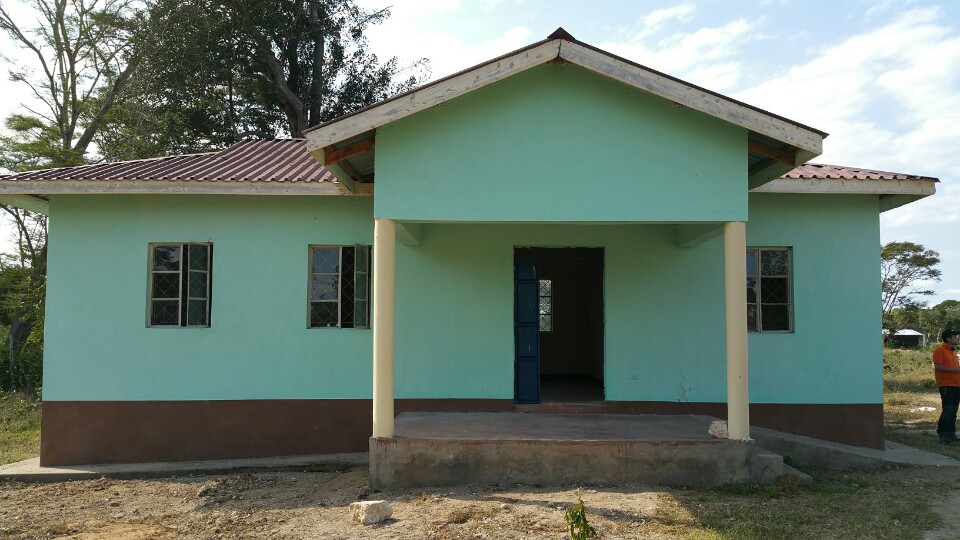 ​